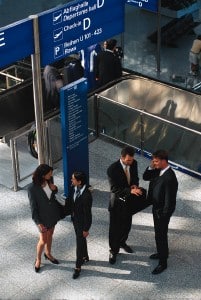 We offer professional greeter services at Logan International Airport, South Station, and many hotels in the Greater Boston area to assist passengers during the arrival or departure process. We provide the best customer service in the industry at reasonable rates. You might be interested in this service if you are:
Unfamiliar with Logan Airport or South Station.
Traveling with lots of luggage.
Traveling with small children or a large group.
Elderly, handicapped, or otherwise unable to carry your own luggage.
Would benefit from an experienced, friendly, and professional greeter to assist you.
Our greeters coordinate with your driver and ensure a seamless transition through Logan Airport or South Station every time.  Please inquire about our greeter services while booking your reservation.