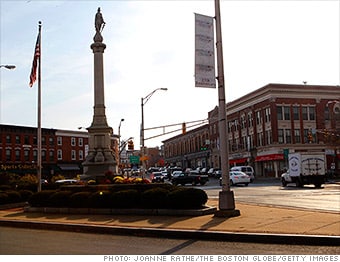 Peabody has transformed from a farming town, to a major leather industrial center, and now to a prosperous residential city that is home to many small and large businesses alike. With history on every corner and a business venture in between those corners, Peabody has many reasons to come and visit.
If you're located in Peabody, we can handle any transportation service you are looking for. Need Peabody Airport Transportation to or from Logan Airport? Give us a call!
Services:
Peabody Airport Transportation
Peabody Limo Service for the Greater Boston Area
Peabody Wedding Limo and Van Shuttle Service
Peabody Limobus and Minibus Service
Peabody Corporate Car Service, and Company Convention Shuttles
Don't see exactly what you're looking for? Give us a call, request more information, or send us an email at reservations@webbtrans.com with you questions!
Thanks for your business and we hope you enjoy your ride!