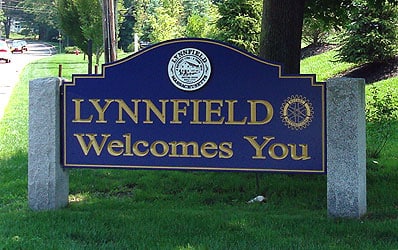 The town of Lynnfield was first settled in 1638 and functioned as two separate villages connected by one governing body. Lynnfield Center resided a mostly agricultural population, while South Lynnfield was a crossroad situated amongst neighboring larger towns. During this time, the town had two inns, a granite rock quarry, a small carbonated beverage bottler, and various eating institutions. Lynnfield has since become a modern, residential suburb of Boston. A fun place to take the family or photograph beautiful scenery on the observation platform is the Partridge Island boardwalk on Main St. across from Heritage Ln.
Lynnfield is home to HP Hood LLC, an American dairy company. Hood was founded in 1846 in Charlestown, Massachusetts by Harvey Perley Hood. Recent company acquisitions by HP Hood have expanded its reach from predominantly New England to the broader United States. Today, the company has annual sales revenue of about $2.2 billion. The Hood blimp can be often seen flying over Fenway Park during Red Sox games.
The Lynnfield public school system consistently has one of the highest standardized test scores in Massachusetts. In 2005, Lynnfield High School was named a Blue Ribbon School by the Department of Education. In Boston Magazine's 2012 rankings of public high schools, Lynnfield High School was ranked 28th in the state.
Travelling to or from Lynnfield? For business or leisure? Need a ride to or from the Airport? We provide Lynnfield Airport Transportation, Lynnfield Car Service, Lynnfield Limobus, Lynnfield Minibus, Lynnfield Limo Service, and just about any other service you can think of!