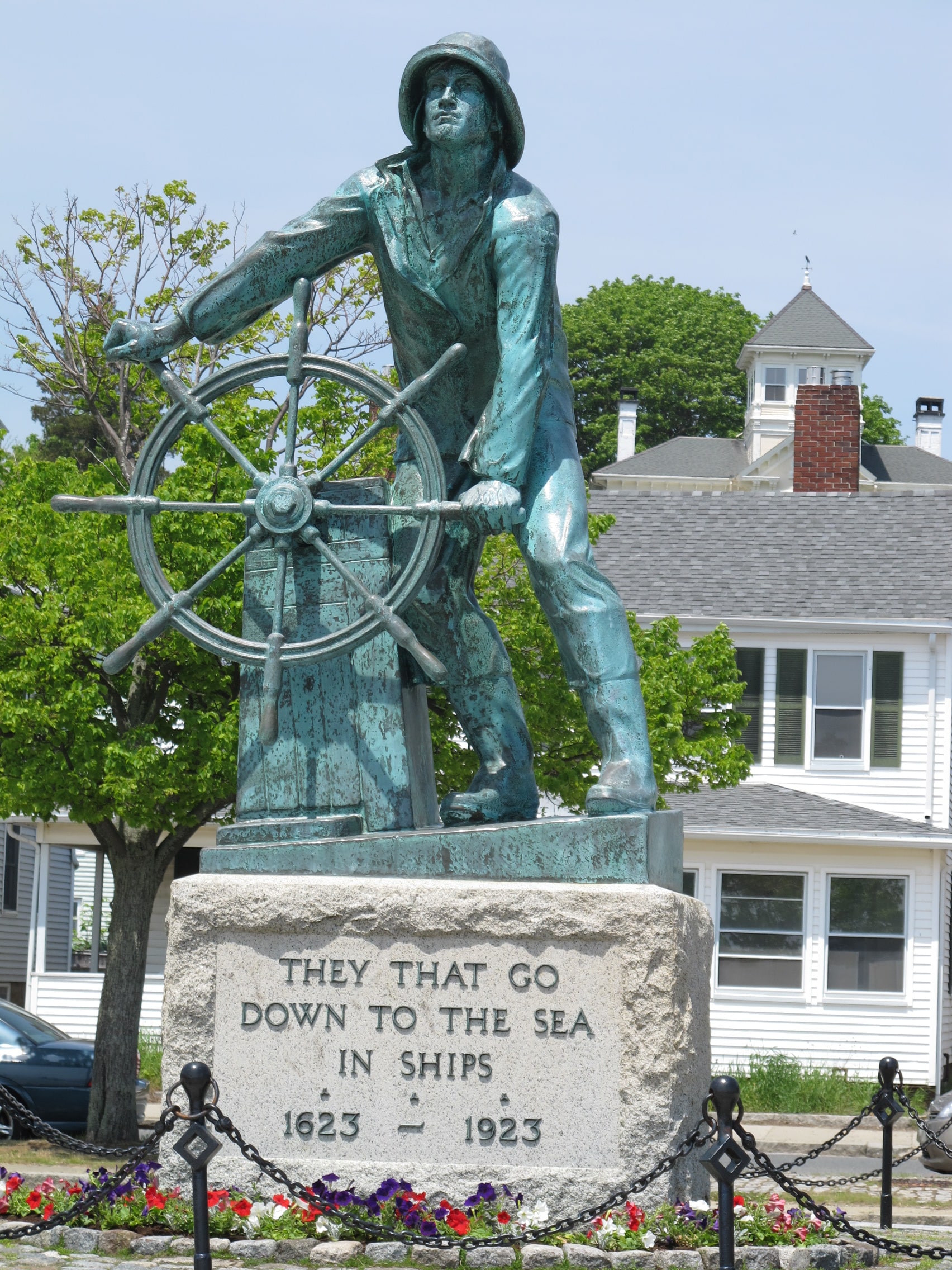 Gloucester, America's oldest and original seaport, was inhabited by early settlers because of an abundance of natural resources. Today, the lobster and fishing industry is still the staple of Gloucester's economy. To explore the waterfront, downtown, and harbor areas, the city has organized the Gloucester Maritime Trail. Divided into four different paths, the trails run along two beaches. For those seeking leisurely walks, these trails also provide plenty of diversions. There are many Italian bakeries and pizzerias on the harbor-front, not to mention Gorton's of Gloucester. Gorton's is one of the country's most famous seafood companies, calling Gloucester home since 1849. And, of course, a trip to Gloucester would not be complete without taking a photo with the Fisherman's statue on Stacy Boulevard, a nationally recognized landmark.
Gloucester is also home to the Rocky Neck Art Colony, the oldest art colony in the New World. Gloucester has also been featured in nationally recognized film and literature including Captains Courageous by Rudyard Kipling. The film, The Perfect Storm was also shot in Gloucester starring George Clooney and Mark Wahlberg. Several important sculptors have lived and worked in East Gloucester, Annisquam, Lanesville and Folly Cove. They include George Aarons, Anna Hyatt Huntington, Charles Grafly, Paul Manship and his daughter-in-law Margaret Cassidy Manship, Walker Hancock, and George Demetrios. In addition, Aristides Demetrios grew up in Folly Cove.
Gloucester has a professional theatre company known as the Gloucester Stage Company which stages five to eight plays each season primarily in the summer months. Located in East Gloucester, the theatre sits at water's edge overlooking Smith's Cove. It was founded in 1979 by local arts and business leaders to encourage playwrights and their new works. Over the years, plays developed at the Gloucester Stage Company have gone on to critical acclaim and popular success, on and off Broadway, nationally and internationally. The group draws theatre-goers from Gloucester, neighboring North Shore districts, and the greater Boston area, as well as seasonal residents and tourists.
Traveling to or from Gloucester? For business or leisure? Need a ride to or from the Airport? We provide Gloucester Airport Transportation, Gloucester Car Service, Gloucester Limo Service, Gloucester Limobus, Gloucester Minibus, and just about any other service you can think of!