New England Transportation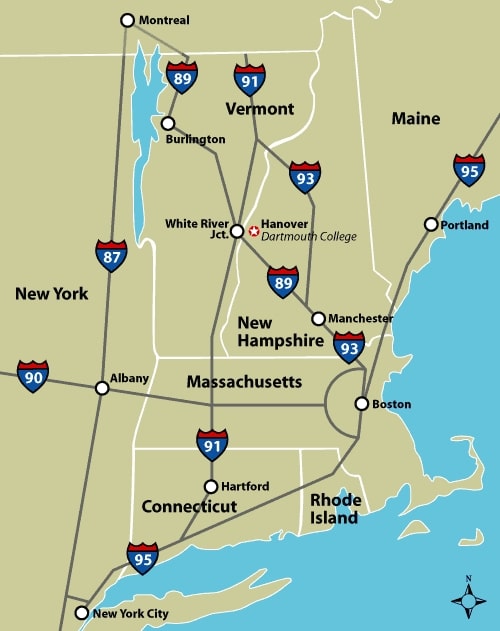 Webb Transportation directly services all of New England as well as New York and New Jersey. We also have extensive affiliate relationships throughout the country and the world. We offer any kind of vehicle you want for any kind of occasion you can imagine! Visit Our Services Tab on our Home Page to read more about the variety of services we offer to see specifically how we can serve you!
Massachusetts: Headquartered in Danvers (43 Prince Street), we service all of Massachusetts with a historical focus on Boston and Logan Airport as well as the North and the South Shores.
New Hampshire: We service all of New Hampshire including the Manchester-Boston Regional Airport, Salem, Concord, and the Greater Portsmouth area.
Rhode Island: We service all of Rhode Island and make frequent trips to Providence and T.F. Green International Airport.
Vermont: We service all of Vermont
​Maine: We service all of Maine and make frequent trips to Portland International Airport, Bangor International, and many of the other airports throughout the state.
Connecticut: We service all of Connecticut and make frequent trips to Bradley International Airport as well as to Foxwoods and Mohegan Sun Casino.
New York: We service all of New York State including Long Island.  We make frequent trips to New York City as well as to JFK and LaGuardia airports.
New Jersey: We service all of New Jersey with frequent trips to Newark Liberty International Airport and Atlantic City.